Seeko Pro Search is a powerful tool that makes your search easier. WIth a plenty options you can quickly customize it to refine the search experience.
You will find it in different forms:
As an inline form (Elementor's Shortcode)
All your customers will be happy because now is posibile to find your partner fast and accurate.
As a modal (Elementor's Shortcode)
Quick and easy filter your preferences a click away.
Please select the context to show when adding the element to page
Everywhere you need it. Easily integrate into any page of your website. 

By offering the same experience, Seeko Pro Search genuine integrates with BuddyPress listing pages.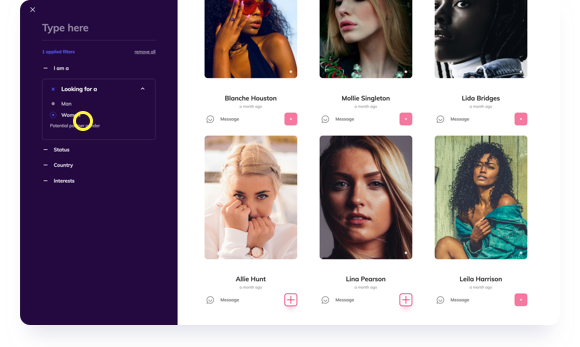 You can quickly add to your page using Elementor page builder and you can customize it from admin pannel. Limitless posibilities regarding the numbers of filters and search mode.